On Thanksgiving, Thank An Organic Farmer
Wednesday, November 27, 2013
When you gather around the table this Thanksgiving with family and friends, don't forget to give thanks to the organic farmers who grow our food in ways that protect the environment.
This year, organic farmers such as Sarah Smith at Grassland Organic Farm, Terry Ingram at the Ingram Family Farm and Otto Kramm at Earthbound Farm have produced more organic food than ever before. Organic foods, which now account for more than 4 percent of total food sales for home use, were grown on a record breaking 5.4 million U.S. acres in 2011. And in 2012, organic food sales reached $28 billion, up 11 percent from the year before.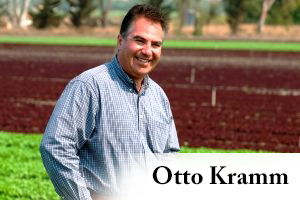 Thanks to Sarah, Terry, Otto and other organic farmers, millions of Americans will enjoy a Thanksgiving meal produced without toxic pesticides, synthetic fertilizers, growth hormones, antibiotics or genetically engineered ingredients.
Organic is flourishing despite Congress' failure to fund critical programs that support these farmers. When Congress allowed the farm bill to expire in October, legislators failed to extend programs that help small organic growers get started and stay in business. Now, as Congress tries to complete work on a new farm bill, funding programs that keep organic farmers on the land should be a top priority.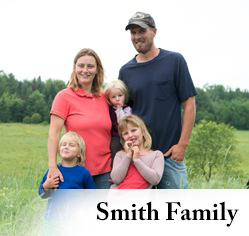 In particular, Congress should reform conservation programs such as the Environmental Quality Incentives Program so that it treats organic growers fairly, as proposed in the The Balancing Act introduced by Rep. Earl Blumenauer (D-Ore.). Congress should also make sure that the farm safety net works for organic farmers by making sure their crop insurance protection is based on the higher prices they would earn, not the value of a conventionally grown crop. Other priorities include more funding to help organic farmers get certified and to conduct research on organic methods.
We should all be grateful that we can put healthy organic food on our Thanksgiving tables, and Congress should do its part by treating organic farmers fairly.