NO ESCAPE:
Tests Find Toxic Fire Retardants in Mothers – and Even More in Toddlers
EWG.org
Tests Find Toxic Fire Retardants in Mothers – and Even More in Toddlers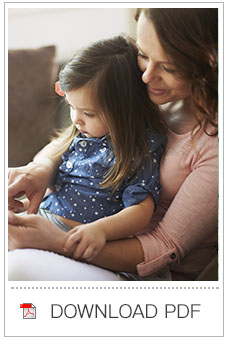 Ten years ago, the Environmental Protection Agency and health advocates began to force flame retardant chemicals called polybrominated diphenyl ethers, or PBDEs, from the market. These chemicals were showing up in people's bodies and persisting in the environment, and research suggested they disrupted hormone signaling and neurodevelopment.
Did furniture manufacturers turn to safe substitutes? Or did they replace one set of toxic chemicals with another?
To answer that question, Environmental Working Group researchers teamed up with scientists at Duke University to test 22 mothers and 26 children. The results were disturbing: the urine in every mother and child tested yielded evidence of exposure to TDCIPP, a cancer-causing fire retardant. In the children, the average concentration of a chemical biomarker left when TDCIPP breaks down was nearly five times the average in the mothers. In the most extreme case, a child had 23 times the level measured in the mother.
Widespread exposure to fire retardant chemicals has been driven by a flawed California regulation, effective until January of this year, that triggered widespread use of fire retardants in furniture. California Gov. Jerry Brown ordered changes that gave furniture makers more leeway not to use chemicals.
Now the Consumer Product Safety Commission is considering issuing a national flammability standard for upholstered furniture. That may sound like a good thing, but chemical manufacturers are pressing for provisions that would strongly encourage heavy use of their fire retardant chemicals.